Stories from Select Customer Projects and Their Results
Interested in making RFE your ODM partner of choice? These stories will help illustrate our successful 30-year track record.
Manufacturing Services
"Bringing a Product Line to Market"
In 2018, a design firm called Innovative Technical Systems, or ITS, approached RFE requesting help. We already worked with this design firm to produce a 77GHz Frequency Converter module, so they knew our manufacturing capabilities. ITS had begun a new project with a major international OEM, to produce a range of Automotive Radar Test Systems.
ITS had a prototype for the device. What they needed was help transitioning the prototype into production.
Any such transition requires several preparatory tasks:
Creating a numbering system for parts
Compiling all sketches & blueprints
Managing the supply chain
Creating instructions for production work
Employee training
Packaging design
A raft of sophisticated multi-level testing.
All of which needed documentation and verification.
RFE provided all of the necessary services to accomplish these tasks, and employ them in manufacturing the test systems devices. To date, ITS has nearly 100 of their systems in the field with the OEM. None have been returned for any reason.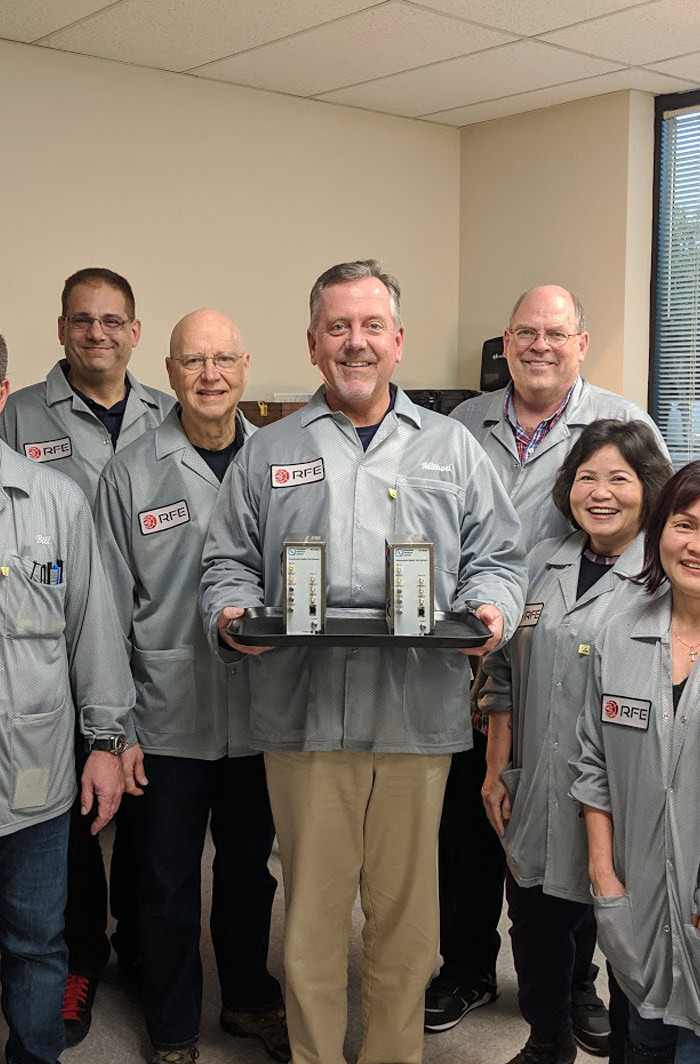 Re-Engineering
"A Customer in Need, A Partner in Deed"
In 2015, a longtime customer named Radiometrics requested RFE help improve their product performance. As a U.S. based Radiometer provider of state-of-the-art microwave devices for remote sensing for atmospheric characteristics, Radiometrics had used RF Microwave system components designed and built by RFE in its principal product for many years.
Their customers demanded a more reliable V-Band Downconverter. So they came to us. They needed RFE's help to reverse engineer the discontinued product, create the documentation package, test procedures and update the product specifications. And they required fully-working units from a new supplier…FAST! At the same time.
It took 3 months. Working expeditiously, RFE delivered a working prototype unit and the accompanying documentation. It even included a custom waveguide our machinist crafted from a physical replica. The customer was thrilled!
Since the original prototype V-Band downconverter, RFE has continued to work collaboratively with Radiometrics, elevating the performance and sustainability of all its RF system components. This includes addressing requests for backward compatibility, field replaceability and finding solutions for parts obsolescence.
As a result Radiometrics has accelerated and increased their production of Radiometers, and continues to supply them worldwide to this day, with RFE as its RF Microwave partner.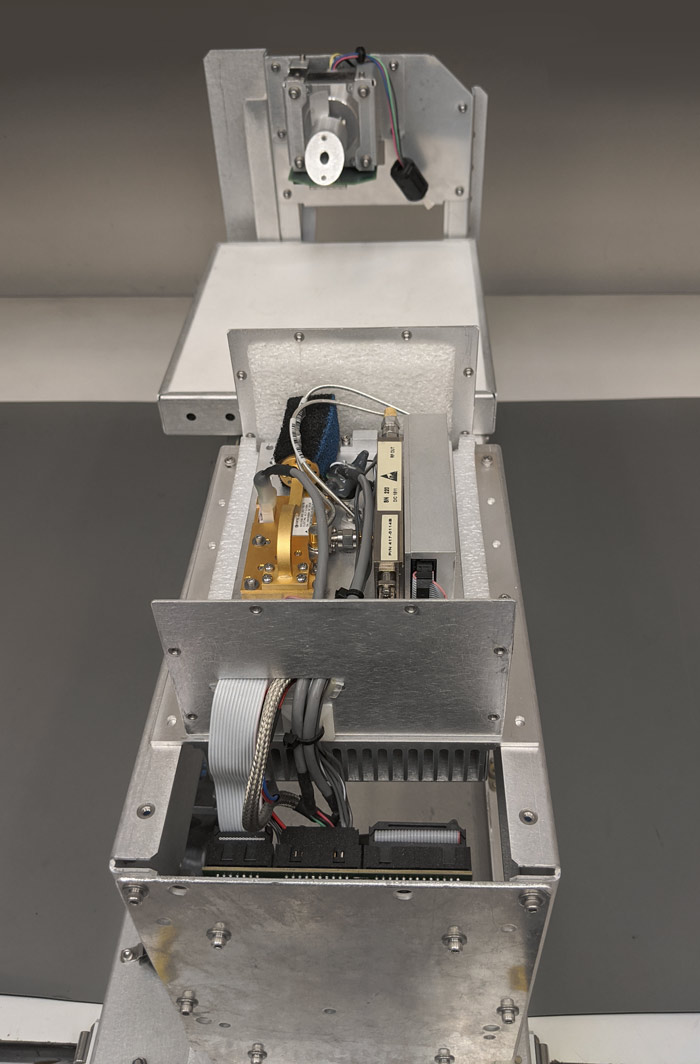 Radar Collision Protection
"Innovating a Vehicle Warning System"
In the technology race toward enhanced Advanced Driver Assistance Systems (ADAS), manufacturers sought to achieve the goal of fully Autonomous Vehicles (AV). BGM Engineering, a product development company, accepted a project to create a portable Forward Collision Warning (FCW) system…now a critical component of new vehicles. BGM already had extensive experience in automotive product safety design, much of it in mechatronics, so they appreciated the complexity of the system required.
They immediately sought out a development partner with high frequency radar expertise. At the time RFE had just initiated operations. So this project came to us at exactly the right moment.
At the time new vehicles had only begun to ship with factory-installed radar systems. The intended use of our radar system was for aftermarket installation, as an alternative and to improve upon cameras being used in collision monitoring.
To this end, we designed a 77GHz radar module for the "FCW" system. This radar module would supply state-of-the-art transmit and receive signal input for object recognition and processing. Live radar awareness of the area in front of the vehicle acquired in virtually any weather or light condition.
The project presented us with 4 principal challenges:
Producing sufficient output power to compensate for any loss resulting from windshields.
Designing custom antennas and lenses to ensure performance.
Sourcing materials, and developing the manufacturing & testing processes for high production volumes, at a low cost per unit.
Achieving product certification from the Federal Communications Commission (FCC).
RFE met all its requirements. We received FCC certification for the module in January of 2016.
This successful project spawned a partnership between RFE and BGM, inspiring us to form a new company focused on radar-based vehicle safety systems. You can view the Mobile Technology Solutions website at www.mobiletech-inc.com.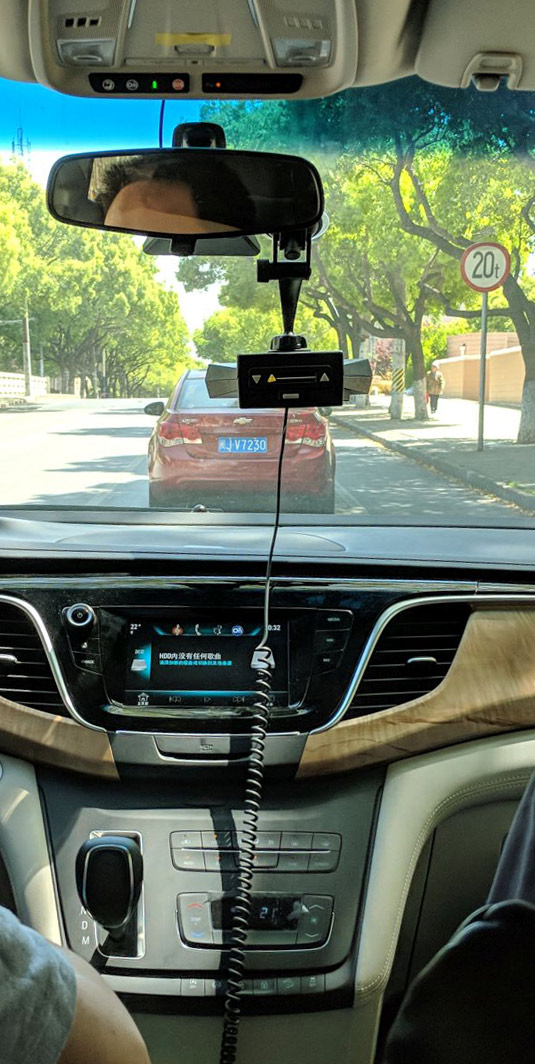 Combating Obsolescence
"Supporting U.S. Defense Systems Infrastructure"
RFE's origins date back nearly 30 years. Originally, as Spinnaker Microwave, the company designed manufactured Voltage Controlled Oscillators (VCOs). Spinnaker spent 10+ years expanding its VCO product line.
Then, electronic component manufacturers successfully introduced a packaged VCO which cost about 10% of custom-built VCOs. Sales volume declined, prompting our predecessor company to discontinue production of custom-built VCOs. Customers made their last purchases, and that was apparently that.
However, after RFE's acquisition, we began receiving requests from clients to reverse this decision…particularly from the U.S. Defense industry. They could not source fully custom, system-qualified VCOs elsewhere, and would we consider resuming supply? We recognized that these client relationships dated back nearly 20 years, and so decided that we would continue to support their platforms with custom VCOs.
Our agreeing to do so did bring up obstacles. A critical component, which we used in all our models, went obsolete soon afterward. We did find a potential replacement after an exhaustive search, and confirmed through internal testing that it would work in RFE products.
Next, a custom-built test system designed by our founding company failed. The system provided post tuning drift (PTD) measurements – an important performance metric. To resolve the issue we engaged the same engineer who created the original equipment to refurbish it.
Roadblocks conquered and many happy clients later, we continue supplying parts to keep our defense clients' mission-critical systems operational.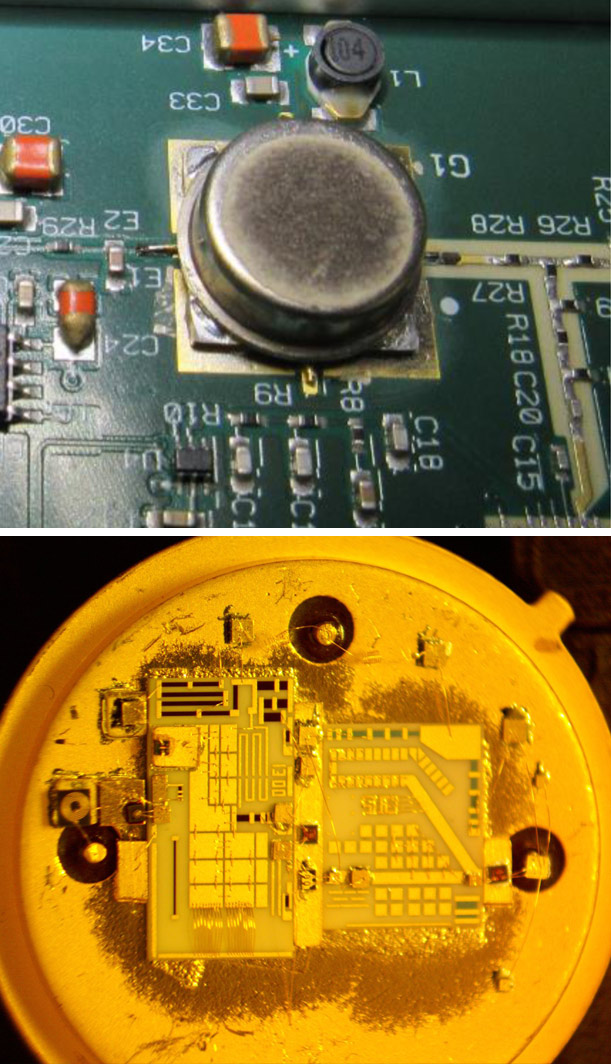 Expert Help for Building Your Next Great Communications Product
Whether your product needs a cutting-edge microwave module, or you need to support a legacy system, you'll find the manufacturing, assembly, or consulting assistance you need with RFE.